About OSTech Conf 2021
The AWS UG OSTech Conference 2021 is a sprint immense event. As the name suggests, a huge event that will have all the developers, cloud, DevOps, SRE, students, open source enthusiasts all at one place with interactive sessions, contests, quiz, and more. This conference is a remarkable opportunity for all the budding learners and techies. The main agenda for this conference is to give insights into all the tech stacks techies are interested in with industry-level exposure and hands-on sessions by industry experts.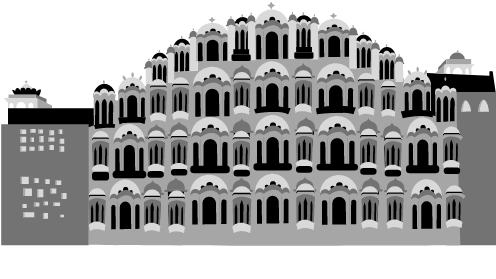 Event Tracks Cloud Native & DevOps Software Development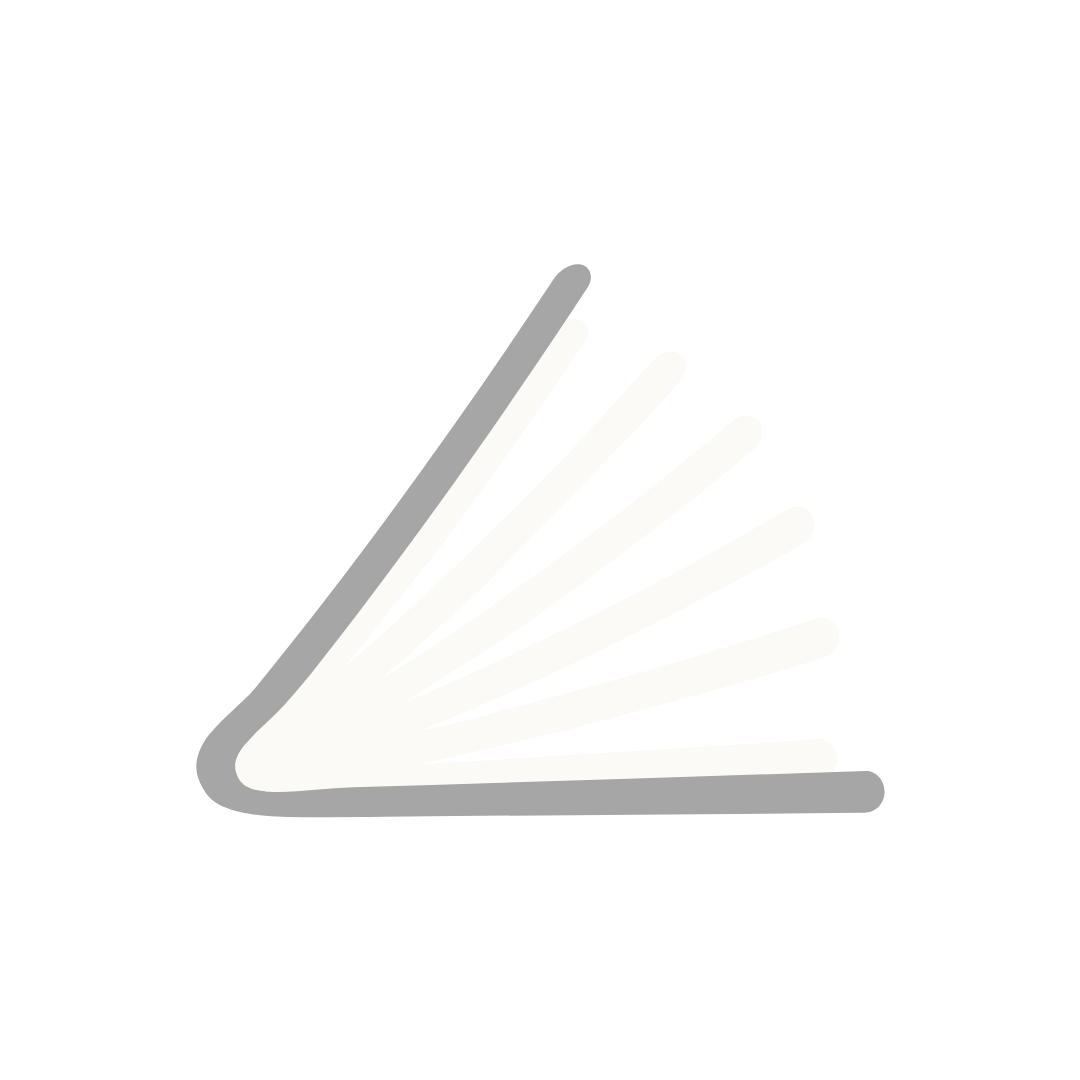 Open Source Co-Located Community
Speakers
Keynote Speaker
Open source and Cloud - the future of IT
"Open source has become the principal method for developing software, and has become strategically important within business. Cloud is the preferred way for organisations to use that open source software to create business value for their customers. Together, open source and cloud are the future of technology."
Event Speakers
Event Schedule
24th July
Organizing team

Welcome session by AWS UG Jaipur - Rajasthan.

Ricardo Sueiras - Keynote

Open source and Cloud - the future of IT

Michael Friedrich

From Infrastructure as Code to Cloud-Native Deployments

Kunal Bharti

Learn how to leverage location intelligence in your apps and tech

Prakarsh

Kubernetes Deployments made easy - The Devtron way

Prateek Narang

Applications of Competitive Programming in Software Development
25th July
Ameeta Roy & Bhargarv Meka

Red Hat OpenShift on AWS: A comprehensive container & application modernization platform

Bill Mulligan

Voyaging the Cloud Native Seas

Ajeet Singh Raina

Introducing CherryBot - Bringing Cloud-Native to IoT Edge & Robotic Platformy

Karan MV

Get started contributing to open source

Gaurav Kheterpal

Building Your Open Source DevOps Stack

Organizing team

Closing Ceremony and winners announcement
Contests
Note:

Contests are closed. Results will be announced on 25th July, Details will be shared to your mail. You can check the contest page by the below button.

Contests


Don't worry if you are not able to be part of it, We are having more opportunities for learning and giveaways check below.


Session Quizzes
Guidelines:

Attend sessions on 24th July and 25th July, Participate in Quizzes and Knowledge Share Contest and get a chance to earn Amazon Gift Card worth INR 250/- .


Join sessions from the below links, Don't forget to subscribe to our youtube channel and mark reminders to events for better reachability.

24th July 25th July


Reach out to us on slack #random channel for any queries.


Note:- There will be unique winner for each quiz.


Quizzes
Join live sessions on 24th July, 25th July.


Participate in Quizzes at end of each session. Winners will be awarded an Amazon Gift Card worth 250/- INR.


Join us by below link.

Join us

Knowledge Share
Join live sessions and take screenshots.


Share your learnings over social handles with screenshots of the session and tag us and speaker with #awsugjaipur.


Top 20 winners will be getting Amazon Gift Card worth 250/- INR.


After post, Submit your response below.

Submit response
Conference Giveaway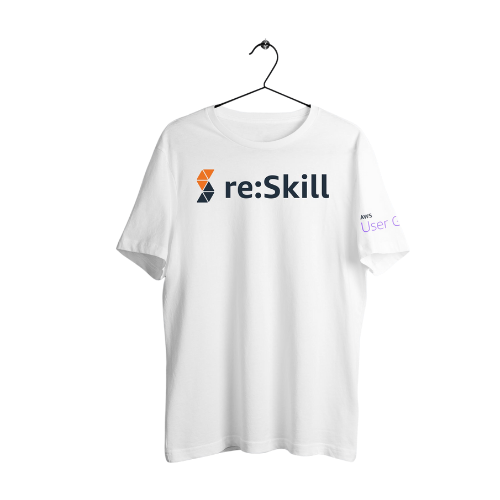 re:Skill T-shirt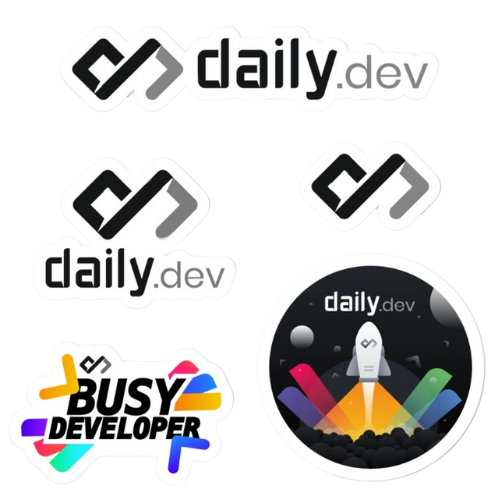 daily.dev Swags
Amazon.in 250 INR Gift Card
AWS Credits
AWS Certifications Vouchers
KubeCon passes
Linux Foundation Course discounts
Coding Blocks Course discounts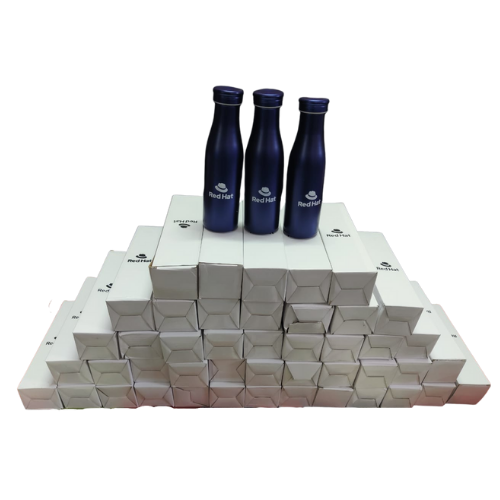 Red Hat Bottles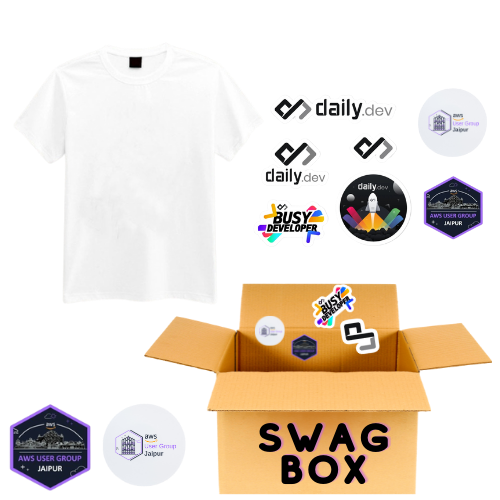 Swag Packs
FAQ
What is AWS UG Jaipur - Rajasthan?

The Official Community Group of AWS & Cloud Computing Enthusiasts, Passionate Developers, Architects, Users & Evangelists and Students in and around Rajasthan, India.

How can I join AWS UG Jaipur - Rajasthan ?

Why you should join us?

This is a platform where you can Interact with Highly qualified and experienced industry professionals and like-minded people, here you get plenty of opportunities to learn, grow, share with others, you will be getting access to various opensource, DevOps, CloudNative, SDEs, AWS Global Events, AWS Training and Certifications, AWS learning resources, and whatnot, This also gives you a bright chance to win Goodies, Swags, and AWS Credits during events and sessions.

By who and to whom?

The AWS UG OSTech Conf 2021 is organized by the AWS User Group - Jaipur, Rajasthan. Here, we organize sessions to educate community about AWS Solutions in the cloud, DevOps, AI, ML, and Open Source Technologies and help community develop the skills to design, deploy, and operate infrastructure and applications. Anyone who wants to kickoff to a new tech stack, or building up skills in the known one that will have all the developers (SDEs), students, and industry enthusiasts all at one place with Interactive sessions by keynote speakers and a real-time application for everything.

Are there any charges for joining this conference?

Registration for this conference is completely free of cost.

How to download customize participation badge?

Go to the Badge section, Download your badge and show everyone around on all social platforms that you are joining this big conference with the #awsugjaipur hashtag or tag us.
What are the perks available for the participants?

Interact with highly qualified and experienced industry professionals and like-minded people, and a chance to win Goodies, Swags, and amazon vouchers or AWS Credits during the conference via contests or quizzes.

How and when will we receive the swags?

If you are the winner at any of the running contests or quizzes running in-between sessions then we will surely reach out to you, for any further queries reach out to awsusergroupjaipur.raj@gmail.com.

How to get SAA certification 50% off and free practice exam vouchers?

What if I have more questions?

Write us all your queries at awsusergroupjaipur.raj@gmail.com, we will reach out to you ASAP.

What is the Code of Conduct for Conference?

Here you can find the Code of Conduct.

How Event Ambassadors can check their scores?

Here you can find the Event Ambassadors Scoreboard .